Welcome to Ezi's Studio
International Artist Ezi has sold and showcased his paintings in:
England, France, Italy, South Korea, China, Israel, Egypt, the Bahamas, Bermuda and in the U.S. from coast to coast.
President of the Coral Springs Artist Guild.
The Mask, designed and painted by Ezi for the Jewish Museum in Miami FL. Britto also did a Mask.
Coral Springs Festival of the Arts 2013 Signature Artist 2 years in a row.
Honored by the City of Coral Springs and by the City of Surfside FL.
Presented a workshop on still life at Jerry's Artarama.
Featured in 10 Parkland and Coral Springs Magazines.
Full page article in the Bucks County Courier Times.
Article in the community of excellence Coral Springs.
Articles in the Coral Springs FOCUS newspaper.
Two page Article in the Inside Coral Springs Magazine.
Three books about Ezi's Paintings have been published.

Exhibits in:
Sugar Sand Park Gallery FL,
Anne Kolb Nature Center Gallery FL,
Featured artist in Keyes Real-estate office Gallery FL,
Coral Springs Northwest Regional Library FL,
V.I.P. Grill Parkland, FL
One man show in the Parkland Library FL,
Caran Art Gallery FL,
Coral Springs Museum of Art FL,
The Painted Easel Studio Weston FL,
Broward Art Guild Gallery FL,
American Orchid Society Gallery FL,
Delaware River Gallery PA,
Simply S.O.T.A. PA,
Howard Gallery PA,
Gallery 125 NJ,
Sand Castle Gallery PA,
Philadelphia Sketch Club PA,
Riverrun Gallery NJ
and many other local galleries. He showed his work more than once in most of these galleries.
Ezi is a member of Delray Art League, Broward Art Guild, Boca Raton Museum of Art Guild, Coral Springs Artist Guild, Artist of Yardley, TAWA and the Philadelphia Sketch Club......


Established in 1973
President of the Coral Springs Artist Guild since 2011

Ezi Exhibited 3 times inside the Coral Springs Museum of Art
and 5 times in the Museum Lobby
2015 Two Pieces are being exhibited inside the Museum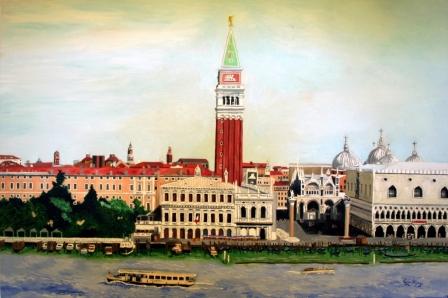 To view more Art Work go to Paintings